NEWS
The next meeting of Beara Historical Society will be held in Toomey's Lounge Bar at 8.30 pm on Monday 18th April 2011.
Ciaran O'Driscoll, Derrymihin, a student at NUL Limerick, will give a talk on:
Irish Fisheries and charting the EU Fisheries Policy.
With a family background on both sides steeped in fishing and seafaring this is a subject close to his heart on which he is well versed
All are welcome.
__________
IMPORTANT NOTICE
Would all members with albums on our Photo Archives please check the following link:
_______________________
The Society is pleased to announce extending membership of our Heritage Photo Site and Genealogy Discussion Forum to all on RootsWeb:- Beara-L (List), the Boston Beara Society, local Schools and to all others with connections to Beara.
On the Heritage Photosite you can upload your old family photos of Beara and browse other members photo albums or share genealogical questions and information on the Forum.
For instructions on uploading your photos, click on the image of 'Main Street' below.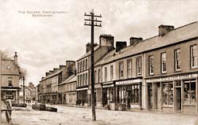 The Heritage Council of Ireland designated 24th – 31st August 2008 as National Heritage Week and asked local groups and communities to arrange heritage events in their areas.
CLICK ANYWHERE ON THE ABOVE BOOK TO VIEW OUR OTHER TITLES
For more information on the Society,
Email: - info@bhs.ie
For information on how to
obtain our books: CLICK HERE
This site is best viewed with Internet Explorer 6.xx or higher at a resolution of 1024 x 768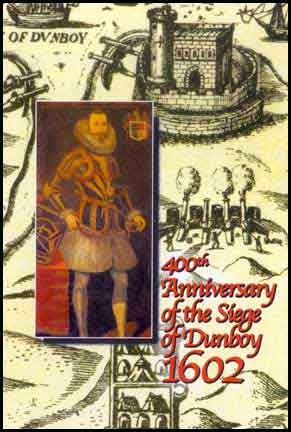 CLICK ANYWHERE ON THE ABOVE IMAGE TO VIEW SYNOPSIS
To celebrate the 400 anniversary of the Siege of Dunboy the Society released a VHS, now by popular demand and to coincide with National Heritage Week we have produced a DVD version which is 'Region free' and will play worldwide.
It is available from all the usual outlets in Beara or for €15 including postage worldwide from the Society.
_______________________
Beara Historical Society have launched Web-Based Heritage Discussion Forum at its November Meeting to coincide with the 25th anniversary of its founding on 14th November 1986.
Also published by the Society
Beara - A Journey through History
by Daniel M. O'Brien
Beara's Pictorial Past Volume 2
by Gerard Harrington
The Last Chieftain of Gaelic Ireland
by Paul O'Sullivan
Beara - History and Stories from the Peninsula
by Gerard Harrington
by Gerard Harrington
The Name is Harrington & Heritage of the Graveyard
by Gerard Harrington
Video clips


Best viewed over a
Broadband Connection
OTHER NEWS
Book Projects for 2010: -
Work is now well in progress on the Third Reprint of: -
Beara - A Journey Through History by Daniel M. O'Brien.
Minor Revisions will include Grid Reference to match current Ordnance Survey Discovery Series Maps No's 84 and 85.
Beara's Pictorial Past Volume1 is now sold out. We intend publishing a Second Edition in the near future.